Information about Villa mi Cuna click on this link.

Minimum stay is 3 nights.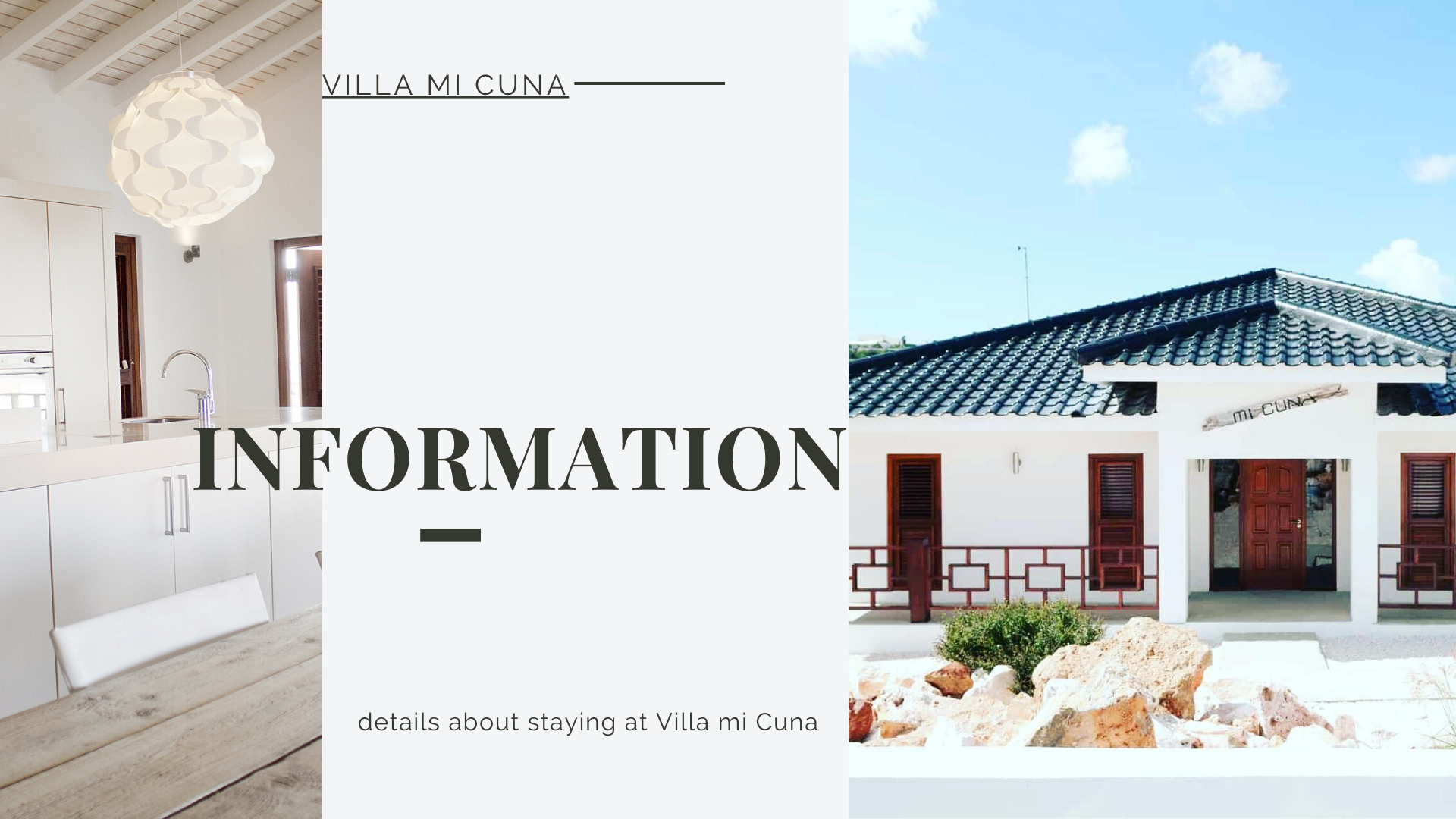 Standard 11 days, pay 10 days.
Prices are based on 6 people staying in 3 bedrooms.
Usage of extra room is $30,-/ €25,-
Children under 4 years are free of charge.
Baby beds: $20,-/ €15 per crib per stay.
Payment: Pre-payments upon booking 50% of booking sum from which the 50% of the deposit for the hotel risk management. Completion of payment: 30 days before arrival.
Cancellation fee: Full refund for cancellations made within 48 hours of booking. When the arrival is at least one month away: 50% refund for cancellations. No refunds for cancellations made within 30 days of check-in.
Security deposit US750/€650 & Utilities A security deposit will be reserved from your credit card for eventual damage at the property and/or post quota utility charge.
Post quota use of Electra at rate of U 0, 45per kWh.
Post quota use of water at rate of U 10,- per m3.
If you have any questions of suggestions please to not hesitate to contact us.