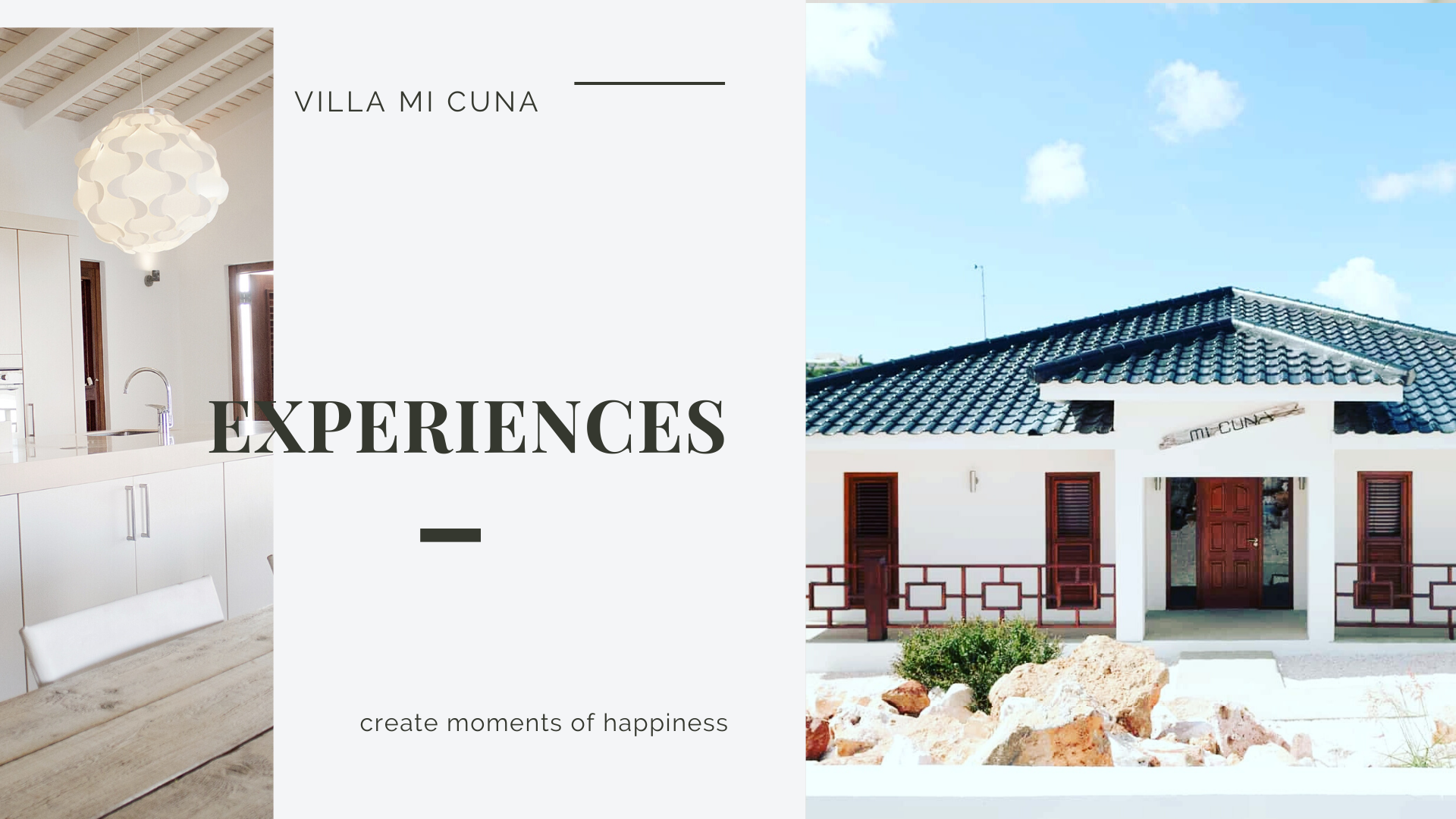 With the Experience information we can help you create memories, please take a look inside and let us know what we can arrange for you :)


Villa mi Cuna is situated within the heart of the stunning Jan Thiel's breezy hillside. It is situated at 10k's from the monumental city of Willemstad. The view includes the marina of Spanish Waters, the elegant and sophisticated surrounding neighborhood and a inspiring salt lake for excellent hiking and sport activities.
The villa is build in 2010 and is one of the most particular designs. It is modern, elegant and rustic in style for both the architecture and furniture. Up to 16 persons can be accommodated at Villa mi Cuna with its 8 rooms, a delightful swimming pool (11m X 3m and 1.6m hight) and a pool table. You can enjoy your yoga sessions, massages and other wellness activities at the open air terazza. Endulge in the wine corner with cozy snacks or BBQ. We have a list of exquisite private chefs to pamper you with tasteful dishes. You can make use of a washing machine and a dryer, a dishwasher, microwave oven, an induction stove and a stove and oven.
Other amenities are the Internet TV and the WIFI facilities There is a parking booth for two SUV cars and two extra cars in front of the yard without cost. Very near by, at 5 minutes walk you will find a well assorted grocery-store, restaurants, beaches and night entertainment. Also you can jump in on the several marina tours around the Island or a trip to the enchanting Klein Curacao. For sporty and fitness minded guests there are are several jogging paths to the Caracas bay area, to the salt lake area or the Zanzi Bar area. There is also a very well equipped Gym "the Challenge". Villa mi Cuna is one beautiful Villa that will tease you to stay in dushi Curacao